Learning English abroad is one of the most enriching experiences a person can have in their lifetime; preparing and packing for that experience, however, is not exactly a party. Whether you're well-organised and plan things out ahead of time, or (like many) leave everything to the very last minute, this list of what not to take with you is sure to come in handy.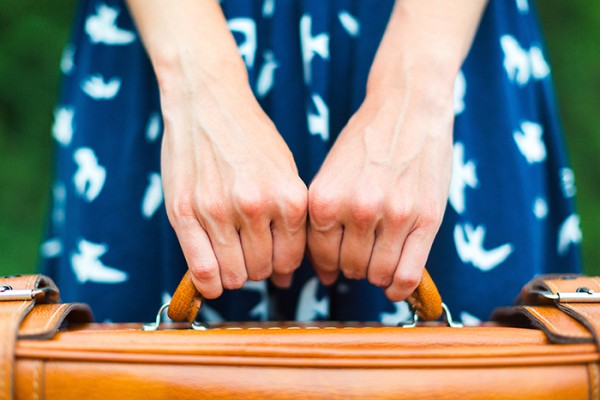 Don't pack:
1) Full-sized Shampoo & Soap
If you don't think you'll be able to get to the shops during your first couple of days, then try opting for a smaller travel-sized pack of shampoo, conditioner, and soap to make your suitcase lighter. Do remember to take some toothpaste and a toothbrush with you.
2) Difficult-to-wear Clothes
They key words you need to remember when choosing what clothes to take with you are 'practicality' and 'versatility'. That means choosing clothes which you can mix, match, and wear on a daily basis. That being said, it might be a good idea to take one smart outfit with you just in case an elegant event pops up. If you really need something to spice up your wardrobe while you're there, you're sure to find some fantastic shops all around our EC destinations.
Top tip: Remember to find out what the weather will be like during your language-learning adventure so that you can pack accordingly.
3) Too Many Texts
Don't fill your bags with too many books – you never know what great novels or study-aids you'll find in your chosen destination. Remember, you're going abroad to learn English, so if you do want to take one or two books with you, try to find them in English.
4) Pen & Paper
Nothing marks the start of a new academic journey like some fresh pens, pencils, and notebooks. Save yourself the weight of bringing stationery over from your home country and head out on a little shopping trip when you start your English language course. You could, of course, bring a pen and small notepad with you, but don't fill your suitcase with too many supplies.
Top Tip: Get yourself a journal and write in it (in English) as often as you can. This is not just a lovely way to record your #ecexperience, but an excellent way to practise your writing skills!